The rapid development of industry, nowadays man-made panels have long replaced solid wood and become the main material for furniture, there are a wide range of man-made panels, so that consumers do not know how to choose when they choose. How about the commercial plywood price , now Yachen wood industry to introduce you.
The market price of 18mm commercial plywood price of about 30 U.S. dollars, each company configuration of 18mm commercial plywood thickness is different, the density of commercial plywood is different, the price is not equal, this also customers according to their own needs procurement.
Features of commercial plywood.
Plywood commonly referred to as plywood or core board, is one of the earliest and most used woods in the industry.
It is generally made up of three or more layers of one millimetre thick veneer or laminate glued and hot pressed, previously we used to say that three layers of plywood were pressed from three layers of veneer. The different types of plywood are usually distinguished by their thickness specifications.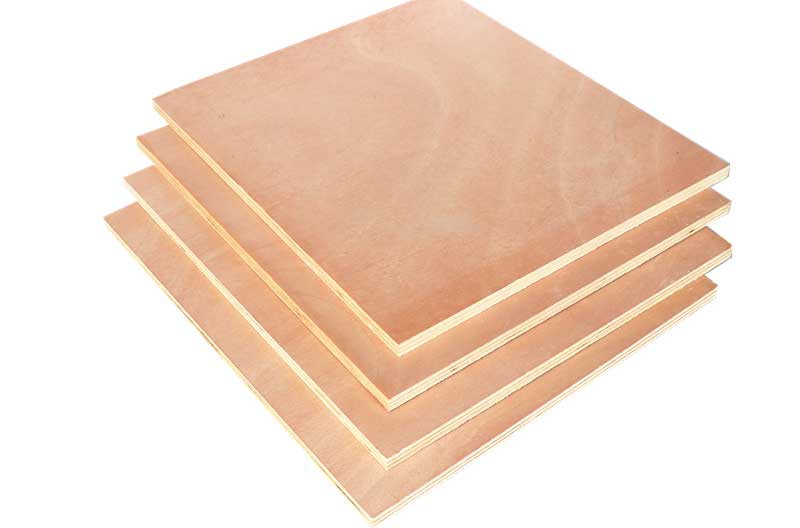 What are the advantages of commercial plywood?
The length and width of commercial plywood is: 1220 x 2440mm commercial plywood
Commercial plywood is available in six thicknesses:3,5,9,12,15,18mm etc. Quoted topic.
18mm commercial plywood Characteristics
Advantages: high strength, good bending resistance
Plywood can be broadly classified according to its properties into three categories: weather-resistant, boiling water-resistant plywood, water-resistant plywood and non-humidity-resistant plywood.
The first type of plywood has the best performance and is therefore often used outdoors;
The second type of plywood is water resistant, but only to cold water, and cannot be impregnated with hot water for long periods of time.
The third type of plywood is very poor and can only be used in dry areas.
What is the role of plywood in furniture and what are the sizes of plywood?
Furniture board plywood now has a surface finish plywood, called multi-layer solid wood furniture board, decoration use is good, you can choose the E0 level, gray environmental protection, home durable.
Furniture board plywood normal size 1220MM * 2440MM, thickness 17MM, 18MM.
Furniture board plywood backing has 4MM, 5MM, 7MM, 9MM, etc., sliding doors have 12MM, etc.
Therefore, each semi-decorator should first spend some time to understand the common name and scientific name of various panels and their role in home decoration, advantages and disadvantages, prices, etc. before decoration, so that they can carefully select the materials according to their decoration needs and keep good quality.
Commercial plywood is now widely used in furniture, interior decoration, and furniture production. It is favored by people because of its waterproof and moisture-proof, environmental protection and health, and no formaldehyde.
Yachen commercial plywood manufacturer, 10 years of focus on plywood production, to provide you with one-stop plywood solutions.
Our team is always ready to advise or answer your questions. So please contact us now at 86-19853927722 or email info@yachenwood.com. Or you can come to China for a study tour.