Yachenwood is a professional plywood supplier in China that specializes in providing high-quality plywood products to customers all over the world. We are dedicated to meeting the needs of our customers by offering a wide range of plywood products that are suitable for various applications.
Our product portfolio includes film faced plywood, melamine plywood, OSB, particle board, and many other types of plywood. We understand the importance of quality when it comes to plywood products, and that's why we go above and beyond to ensure that all of our products meet the highest standards of quality and durability.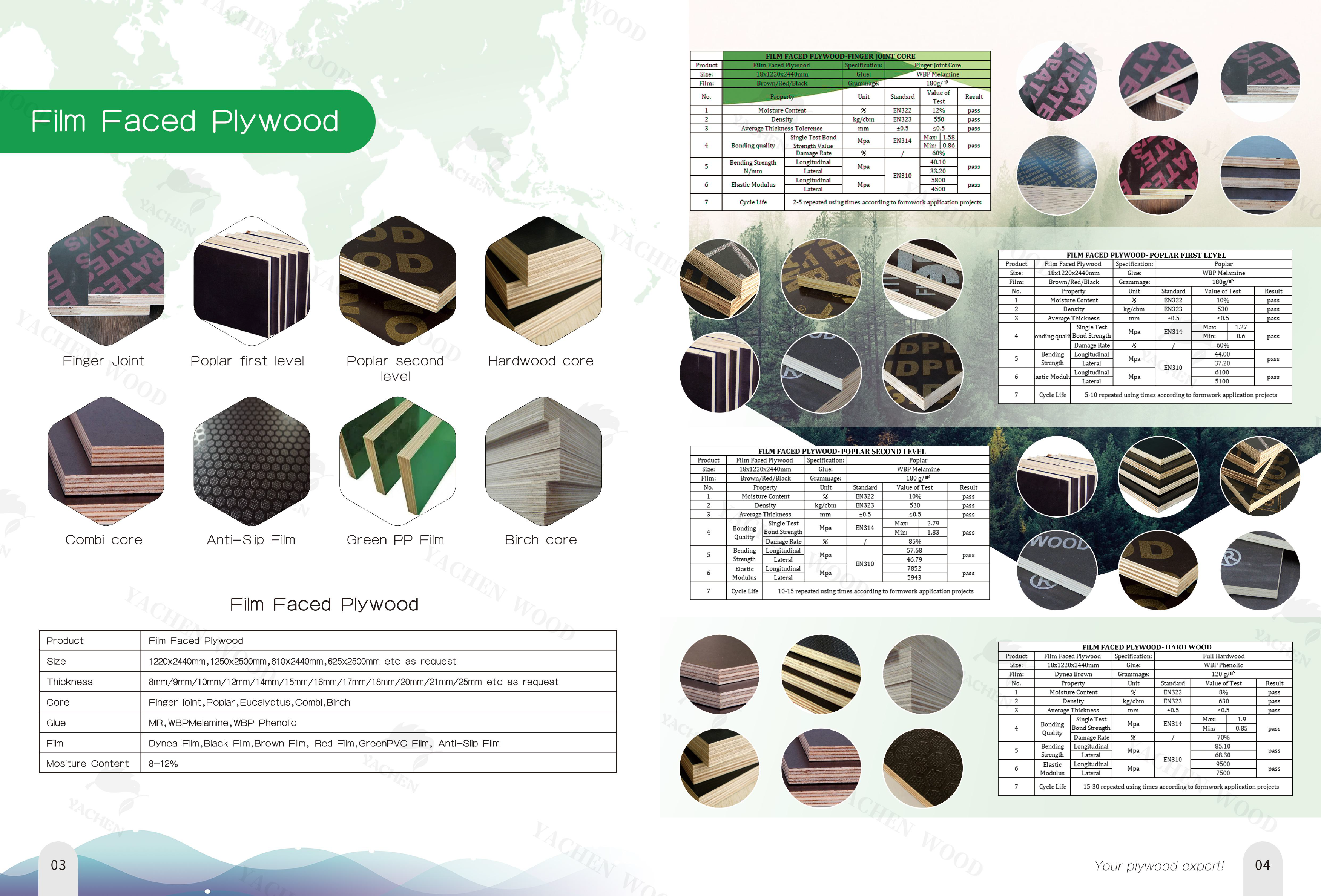 One of our most popular products is film faced plywood, which is widely used in the construction industry for its durability and resistance to moisture and weather. Our film faced plywood is available in a range of sizes and thicknesses to meet your specific needs. We also provide customized solutions to meet the unique requirements of our customers.
In addition to film faced plywood, we offer a wide range of other plywood products, including melamine plywood, OSB, particle board, and more. Our products are perfect for use in furniture manufacturing, construction, and many other applications.
At Yachenwood, we are committed to providing our customers with the best possible service and support. We work closely with our customers to understand their needs and provide tailored solutions that meet their specific requirements. We offer competitive pricing, fast and efficient shipping, and excellent customer support to ensure that our customers are completely satisfied with their plywood products.
We believe that our success is driven by our commitment to quality, customer satisfaction, and innovation. We are always looking for new and innovative ways to improve our products and services to better meet the needs of our customers.
In conclusion, if you are looking for a professional plywood supplier in China, look no further than Yachenwood. With our high-quality products, competitive pricing, and excellent customer support, we are the perfect partner for all of your plywood needs. Contact us today to learn more about our products and services.