Description
What is melamine paper?
An impregnated adhesive film paper-faced plywood is characterized in that: the impregnated adhesive film paper-faced plywood comprises a plywood base layer and an impregnated adhesive film paper covering the surface of the plywood base layer, and the impregnated adhesive film paper is pressed and pasted on the plywood base layer. Plywood base surface.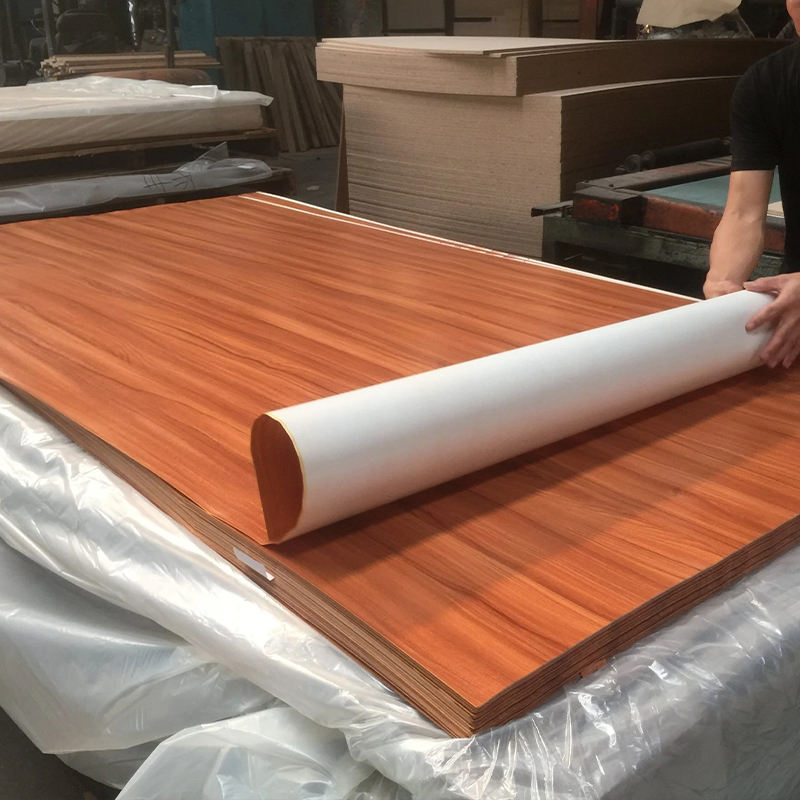 product parameters:
decorative melamine impregnated paper
phenolic surface paper
decorative paper

paper, malemine resin, phenolic resin

70g-85g

1250mm 1860mm 2170mm or as client's requirements

2470MM or as client's requirenments

soild color, wood grain, flower design or as client's requirements

film for MDF, HDF, particle board, plywood

250kg for one color or one design

Seaworthy packing.Polyester films inside and multilayer kraft papers outside

Within 15-20 days after receive deposite or L/C.
Melamine paper has wide application prospects:
The dipped paper can be bonded to each other or covered on the surface of the wood-based panel by hot pressing.
Laminated paper is widely used in the production of building formwork. The laminated paper and wood-based panel are thermally pressed to form a building template, which is beautiful and beautiful, and has obvious advantages: the surface of the building film-coated board makes the building smooth and flat; The building can cause any pollution; the release amount of harmful gases can be strictly limited; wear-resistant and pressure-resistant; waterproof paint greatly prolongs the service life of the membrane board.
Classification of melamine paper
The laminated paper is divided into black laminated paper and brown laminated paper, and the laminated board produced with it allows the formwork to be repeatedly constructed inside and outside the building. The phenolic resin film attached to its surface has the characteristics of wear resistance, corrosion resistance and compression resistance. The surface is smooth, smooth and easy to use, thereby avoiding secondary plastering and greatly shortening the construction period. This kind of coated board is widely used in shear walls, dams, tunnels, etc.
Has broad prospects for development.