Laminated Veneer Lumber (LVL) is a high-strength engineered wood produced by bonding multiple veneer veneers layer by layer using adhesives. LVL was developed to use new species and smaller trees that cannot be used to make solid sawn timber. LVL is a cost-effective and sustainable building material that provides high structural strength and reliability when used in structural applications.

Laminate Veneer Laminate (LVL) Features
LVL belongs to the Structural Composite Lumber (SCL) category and is made from dried and graded wood veneers, strips or sheets.
The veneers are layered and bonded together with a moisture-resistant adhesive. The veneers are stacked in the same direction, i.e. the grain of the wood is perpendicular to the length of the blank (a blank is the complete board they are stacked into).
The veneer used to make LVL is less than 3 mm thick and produced using spin-peeling technology. These veneers are well prepared, scanned for defects, analyzed for moisture content and cut using rotary shears to a width equal to 1.4 m for LVL production.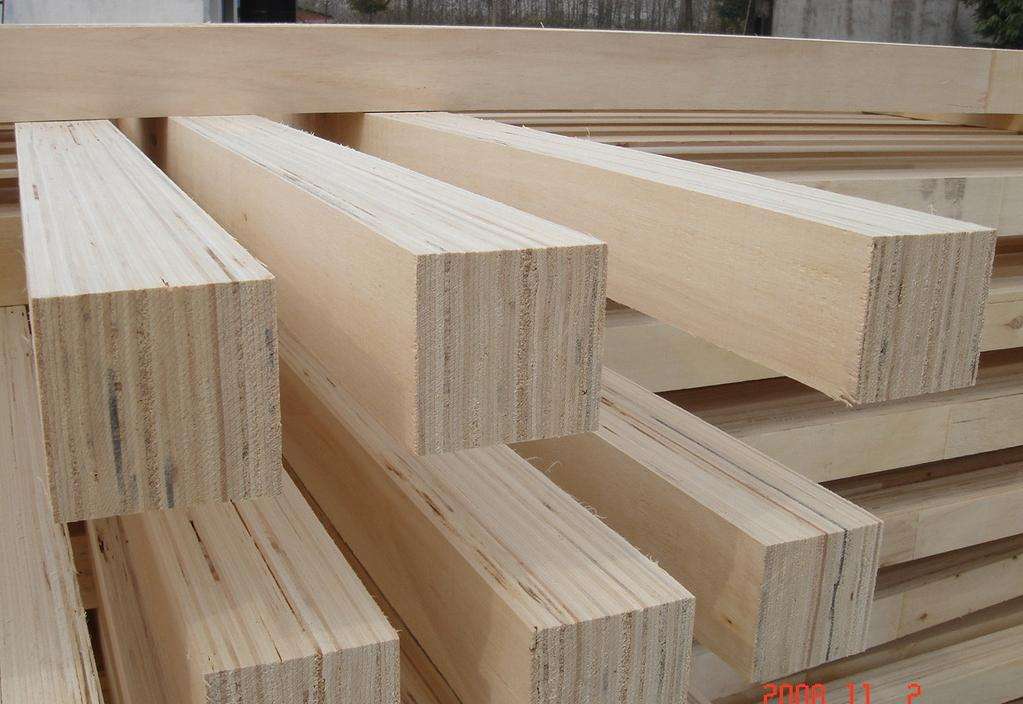 Advantages of LVL
LVL has excellent dimensional strength and weight-strength ratio, that is, LVL with smaller dimensions has greater strength than solid material. It's also stronger relative to its weight.
It is the strongest wood material relative to its density.
LVL is a versatile wood product. It can be used with plywood, wood or oriented strand board (OSB).
Depending on the manufacturer, LVL can be manufactured in sheets or billets of virtually any size or dimension.
1.LVL is susceptible to rotting when exposed to high moisture content or used in unventilated areas. Therefore, LVL should be treated with a preservative to prevent decay or infestation in such applications.
2.LVL can be sawed, nailed and drilled with common tools. Holes can also be punched in these members for installation services.
3.LVL sheets or blanks are manufactured in thicknesses from 35 to 63 mm and in lengths up to 12 m.
4.LVL fire resistance is similar to solid wood and charring is slow and predictable. Rates vary depending on the type of wood used and the size of the members.
Since the veneers in LVL are oriented in the same direction, they are especially suitable for beam construction. LVL beams have the length, depth and strength to efficiently carry loads over long spans.
5. LVL is manufactured from wood material of uniform quality and minimum defects. Therefore, their mechanical properties can be easily predicted.
6.LVL can be custom-made according to structural requirements.
Application of LVL in Architecture
LVL can be used to manufacture I-beams, beams, columns, lintels, road markings, headers, rim panels, formwork, floor supports and more. Compared to solid wood, LVL's high tensile strength makes it a common choice for constructing trusses, purlins, truss chords, pitched rafters, and more.
LVL requires proper handling and storage requirements to avoid warping issues. Even though LVL is cheap to produce, it requires a high initial capital investment.